An online presence and connection has transformed the way we buy things. It's also transformed the way we discover information, and it can even influence our life choices. Being readily online is one of the reasons digital marketing has altered how businesses promote and market their brand. Digital marketing offers three key advantages: Measurability, speed, and lastly, engagement.
Measurability
Arguably, a website is the single most important marketing tool. A website offers insight into what people are interested in, how they find your website, and also how they navigate through it. How many people visit your website? Do you know how they are getting there? They could be coming from an organic search, pay-per-click ads, or social media campaigns. Monitoring the change and providing real information about your marketing message is essential.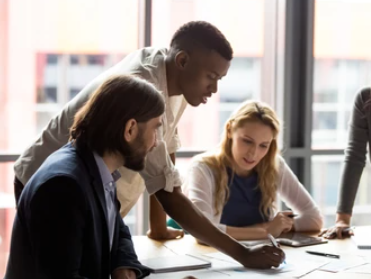 Speed
Get your message out in the virtual world. The quicker the better. It's as simple as the click of a button. When digital marketing is compared to the much longer process of printed materials, distribution, companies can be much more agile with their time.
Engagement
The biggest reason digital marketing has become an essential part of a business is the engagement it brings. You can converse with prospective clients and your current customers. You're able to simply answer questions and resolve issues. You can also interact with a much wider audience. Therefore, you can do more than just sell. Engagement can be achieved through blogs, events, and interactive social media posts as well.
Some would say that because of higher engagement, speed, and the measurability, digital marketing is indispensable to your company. Consider introducing your brand online, if you haven't already. Contact Island Digital Marketing in Victoria, BC, to seek professional advice. We offer custom website building, logo creation, and from there, we introduce your brand to the world to see and fall in love. Lastly, we offer consistent maintenance to your site, so you don't have to worry about a thing.