B2C businesses are unique in that you're communicating directly to your potential consumers, rather than a group of decision-makers in a company. Developing the best B2C marketing strategy for your business will depend entirely on your goals, but there are a few B2C marketing tactics you should consider when it comes to your content.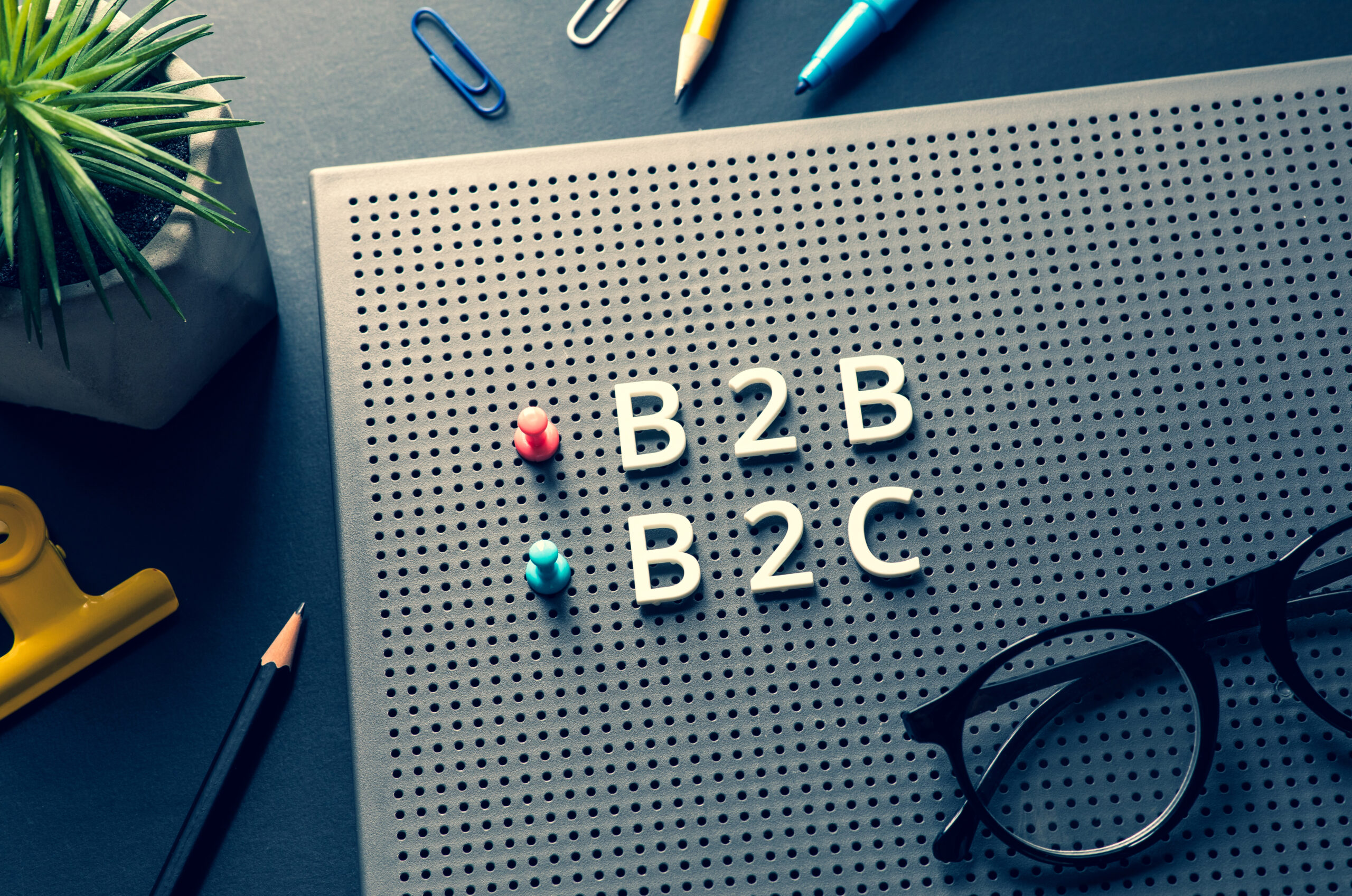 B2B Vs. B2C
B2B and B2C marketing campaigns will share the same technical best practices, like using retargeting to reduce negative keywords and improve ad placements. While these practices stay the same, however, there are several crucial differences that separate the two. Understanding these differences will improve your campaigns significantly, so let's take a look at them.
B2B stands for "business to business" while B2C is "business to consumer". B2B ecommerce utilizes online platforms to sell products or services to other businesses. B2C ecommerce targets personal consumers. An example of a B2B company would be a company that sells office supplies, software, or pens to other businesses. B2B ecommerce tends to be more complex than B2C ecommerce. It often involves heavier research, more needs-based purchasing, and less marketing-driven buying.
Look at the Whole Picture
Your customers are able to have a variety of different experiences. Some may find you through a blog post, while others stumble upon an influencer's Reel. Each of these avenues is an opportunity to create loyal customers. You should explore each of them to find out what works for your business. We suggest assessing your B2C marketing strategies frequently to ensure you've analyzed every avenue. This also ensures you aren't missing out on an amazing opportunity.
Take Advantage of Social Media
Your social media inbox and comments could be the key to landing a sale. If a consumer has a query and gets a swift response from a real person who answers their question leaves them feeling satisfied, they're more likely to invest in your business. There's nothing more frustrating than getting stuck with a bot when you really need to speak to a person. Showing your customers you aren't too busy to speak to them in this fast-paced world is essential.
Content marketing for business may seem like a minefield, but stay authentic, true to your brand, and true to your consumers. Your B2C marketing strategy is already off to a great start. By creating a community of loyal ambassadors who can rely on your product and service, you'll see your business grow from strength to strength.